What and Why is a Cliff Prang?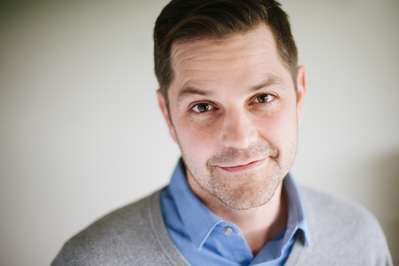 I am an entertainer because I love to make you laugh. 
I am professional, because I want to put you at ease. 
The biggest piece of my career pie is emceeing corporate and non-profit events. I have been told that I am good at it because I am able to seamlessly weave the fun with the flow without ever losing grip on the purpose of the event at hand. I care about your objectives and make them my own no matter what you hire me to do. Another reason I am repeatedly booked by the same organizations is because even if your format may be similar from year to year, my content is fresh and the spontaneous memorable moments are all brand new. Additionally, I have value added services, such as Auctioneering and Stand Up Comedy, that increases the impact of your program. 
People ask me, "Out of all that you do, which is your favourite?"
The answer is "Everything"; Event Emcee, Jokes, Improv, Speaking, Teaching, Acting etc. I do it all, because it truly is who I am.
I seriously cannot remember the last time that I laughed for twenty minutes straight. Not only were his jokes incredibly, tear-jerkingly funny, but his delivery and timing is impeccable! My face hurt from laughing so hard. This guy is amazing!!
Jenny Solar
Happy Family Movement - Kansas City, MO.
You can't be disappointed with a show produced by and featuring Cliff Prang. Not only is he funny and smart, his dedication to customer service is unsurpassed. Cliff will always go the extra mile to ensure your audience has a great experience and that he exceeds his client's expectations.
Scott. D. Campbell
Mennonite Central Committee - Advancement Director
In between nearly peeing my pants and spitting my coffee I realized I was listening to the quality comedy you rarely get to hear nowadays. Funnier than the late night stuff on TV, funnier than the bar comedian. What was even more interesting in hindsight was that nothing Cliff said was offensive, objectionable or laden with curse words. That takes a whole new level of genius to pull off.
Neil Gaudet
Audience Member - Vancouver Island, BC.